Testimonials
---
Here are just a few praises from our happy clients: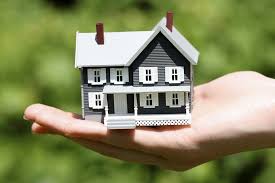 "Marc Olson helped me sell my mother's home. His knowledge of the real estate market was spot-on, as a selling price was determined. The house ended up selling in 5 days, an indication to me that he knows the real estate market well. I live out of state and Marc went above and beyond his responsibility as the listing agent. He made himself available each and every time someone needed access to the house. He even removed contents from the closet and the closet hardware in order for the home inspector to gain access to the attic. He kept me informed almost on a daily basis as the home moved through the selling process. Each time I needed to sign documents, he explained them to me in laymen's terms. He provided me with tradesmen after the inspection was complete for necessary repairs. Each and every tradesman he referred me to was kind, honest, and truly had my mother's best interest at the forefront. I feel this speaks to his character and reputation; he is among a group of extremely reliable professionals. Having never sold a house before, I could not have been more comfortable with the process as Marc guided me through it. I would wholeheartedly recommend him to any potential seller or buyer. My only regret is that he isn't in Chicago!"
- Gail
"I have purchased several properties with the help of the Marc Olson Real Estate Team. I have found them to be very courteous, knowledgeable, honest and always with the highest ethics. I would highly recommend them."
- Al Kockler
"The Marc Olson Real Estate Team has sold three houses for us, helped us buy three houses, and now currently has our house listed. Obviously, we really like and trust them in all aspects of real estate and wouldn't ever consider using anyone else. When working with the M.O.R.E. Team, they did so much more than just put a "For Sale" sign in the yard. They always kept us up to date on showings and included timely feedback from each showing. When buying houses with the Marc Olson Real Estate Team, they always made every process as stress free as possible. We haven't had the most simple situations during the buying process, but they have always done everything they can to make the process as seamless as possible. In our home, the "M.O.R.E. Team" is called "The Hardest Working Team in Real Estate", which pretty much sums them up."
- Patrick & Lane
"Marc is professional, knowledgeable, diligent, and easy to work with. We would rate him as excellent."
- Wayne & Pam
"We have both purchased a house from Marc, and sold a townhouse over the course of the past four years.
We could not have been happier with either experience. When purchasing, we had outgrown our townhouse in Nevada, and wanted to move to Ames to find something closer to work. Marc researched local properties, reviewed the ones we sent him, and gave us honest assessments of each. He helped us get the best price and best interest rates on our mortgage through his recommendations.
Marc was just amazing when we were selling our townhouse, too (we no longer wanted to be landlords). There was some red tape around townhouse transactions since the housing bubble burst; Marc researched each, talked to different relevant professionals, and got us the best information possible. He had previous helped us get a tax abatement on the property as well, which saved us thousands. He even found our renters a temporary residence since they were renting month-to-month after their lease ended.
We chose Marc because he was honest and worked hard for whatever we wanted. We'd used a couple of Realtors in the past, and it always seemed like they had an agenda to first try and sell us their own listings. Marc never did that, he worked hard to meet OUR needs. That is easily my favorite part of working with Marc- his expertise and flexibility are honed to help his clients with whatever they want first and foremost. We have raved about Marc to friends and family, and will continue to do so. He is a great asset to the Ames and Nevada area."
- Jon & Angie
"I'm a practicing attorney and have worked with Marc on a number of purchase/sale transactions in the past. My wife and I also used Marc in the summer of 2015 for our own purchase. I've always found Marc to be knowledgeable about market conditions and the buying/selling process. He is also a tireless worker who puts the clients' needs first. I would recommend his services to anyone who is looking to buy or sell a property."
- Ryan
"I live in Forest Lake, MN and had a rental property to sell in Nevada, Iowa. I asked friends and relatives in the area if they knew of a good Realtor. Marc Olson was the name that always came up. One little girl even said that Marc was married to her teacher and she really liked her teacher, so Marc must be a good guy too. He was obviously invested in the community, a good trait for a Realtor. I called Marc and explained my situation. We met at the property and Marc - a very friendly, professional, experienced agent - walked me through the process. He answered all my questions about how houses sold in Iowa, the average time on market, what I should do to make the house look best for showings, etc. Everything I needed to know.
While the house was on the market I received frequent e-mail updates from Marc such as when the house was shown, the client's responses, how other homes for sale were doing. How often my was viewed in the MLS...I always knew what was going on with my house.Marc found a handyman for me and also did some troubleshooting to solve whatever minor problems that popped up. For example, he helped manage the temperature in the empty house, readjusting the thermostat when summer turned to fall. Things I couldn't do long distance. And when the home sold we did most of the paperwork by fax and e-mail. Marc handled the closing without me and I got a check in the next day mail. I would consider Marc a true professional. My late husband was a Realtor for 30 years and I've known all kinds of Realtors. Marc is the kind you want in your corner. I expected this transaction to be full of stress and problems and thanks to Marc it was pretty smooth and easy. I wouldn't hesitate to refer Marc to anyone looking to buy or sell a house in the Nevada area."
- Diane
"The experience we had with Marc was great. The home buying process is hectic and we had a lot to learn as this was our first home purchase. Marc was great at fielding any questions we threw his way, and very prompt in doing so. His approach seems more laid back than many realtors that wanted to deal with us. In no way do we think we sacrificed knowledge and experience just because he wasn't such an intense personality. We were relieved we ended up with Marc as our realtor and would certainly recommend."
- Derek & Angela
"Every interaction was positive; from finding a rental house for me, to stepping me through the search for a home to purchase, to finally deciding to build. By giving me time to choose without pressure, he helped me find what I think was the best choice and I am very pleased with the location and the home."
- Amy
"Early on, Marc made efforts to be sure my family and I felt comfortable and secure in his knowledge. He has always been polite and compassionate to our situation. He is very honest and responsive. He did an excellent job of getting us through two home purchases in a single year. I couldn't have done it without him! Thank you so much for everything you do, Marc!"
- Jennifer
"Marc was great. He was informative and never pushy. I never felt like he was just trying to make a sale and I feel like he helped find the right home for us. He was also very flexible with our schedule so the process was very easy."
- Aisha and John
"Marc was nothing short of wonderful. We had been working with a different Realtor that would not return our phone calls and didn't seem interested in selling a house. Marc was willing to show us any house at any time. We both work in Des Moines so our schedule was not always easy. Marc made it work every time. Andy got a call from Marc one afternoon and said he had found a house that met our requirements...it was perfect! We put our offer in and waited. The next day we got that call that will forever change our lives. We have nothing but wonderful things to say about Marc and his team of connections."
- Andrew and Cathy
"Marc really went above and beyond. After we had moved to a new city, Marc mowed the yard and shoveled the sidewalks in the winter. It was a long process with the housing market in a slump. Marc really did all he could and always kept us informed."
- Rod & Jennifer
"We had our home listed with 2 other real estate firms over a 9 month period and although they had shown our home on numerous occasions, we received no offers and a general negative attitude of the market and our home. After listing with Marc Olson, who was very realistic as to the market and value of our home, we had a purchase agreement signed within a week after listing! The purchase agreement was $2000 more than asking price. Marc handled the entire process in a very professional manner and kept Mary and I informed of everything that transpired during the process. We would highly recommend Marc to anyone thinking of selling their home."
- Ron & Mary